31 December 2018
Good eats: Our favorite restaurants in Thomasville
Note: This the last in the our three-part series where we explore Thomasville, GA. Click here to read the first post, The Big Oak, and click here to read about our favorite shopping spots in town.
We think part of what makes Thomasville, GA, one of the best small towns in America is its amazing culinary scene (yes, we put "small town" and "culinary scene" in the same sentence!). Heaping with traditional Southern hospitality and fresh, local ingredients (think fish fresh from the Gulf), a meal or two in Thomasville will be worth your while. We encourage you to check out these locally-owned favorites when you're on a break from quail hunting. Tell them Rio Piedra Plantation sent you!
George & Louie's Seafood
This gem right off Broad Street in downtown Thomasville was started by George Mathes, a first generation Greek-American who got his love for cooking from his dad, Louie (whom George describes as "his partner, overseer, mentor, father, and greatest man I ever knew"). Started in 1981, George & Louie's Seafood is a popular lunch and dinner spot that boasts some of the best seafood and burgers in South Georgia plus an extensive craft beer and wine selection. You'll see why it's a local favorite the minute you walk in - the décor is bright and airy, and the staff is super friendly (it's also the only place in town where they encourage you to get up and dance to Big Band and Greek music!). Choose from delicious seafood dishes like shrimp po'boys, crab cakes, or grilled fish sandwiches, or devour one of their perfectly-seasoned hamburgers. Also, don't miss their "World famous Greek salad," gyros, and baklava.
Monday-Saturday: 11am-9pm (*closed on Sundays)
(229) 226-1218
217 Remington Avenue
Thomasville, Georgia 31792
Website
Facebook: @GeorgeandLouies
Jonah's Fish & Grits
Could there be anything better than fish and grits (together or separate!)? We think not. Founded by Caleb Brown (read his story here), Jonah's Fish & Grits has a little bit of everything – scratch-made soups, salads, seafood dishes, sandwiches, wraps, and mouth-watering homemade desserts. They're known for their shrimp and grits, Brussels sprouts and homemade desserts (our favorite is their Key lime pie), but don't miss their amazing Grouper Chowder, Blackened Group Fish & Chips, and Jonah's sauce (their house-made tartar sauce). If you're visiting Thomasville on a pretty day, make sure to sit outside – with a plate of their homemade hush puppies, of course.
*Note that Jonah's doesn't serve wine or beer – enjoy a cocktail before or after!
109 E. Jackson St.
Thomasville, GA
229.226.0508
Website
Facebook: @Jonahsfish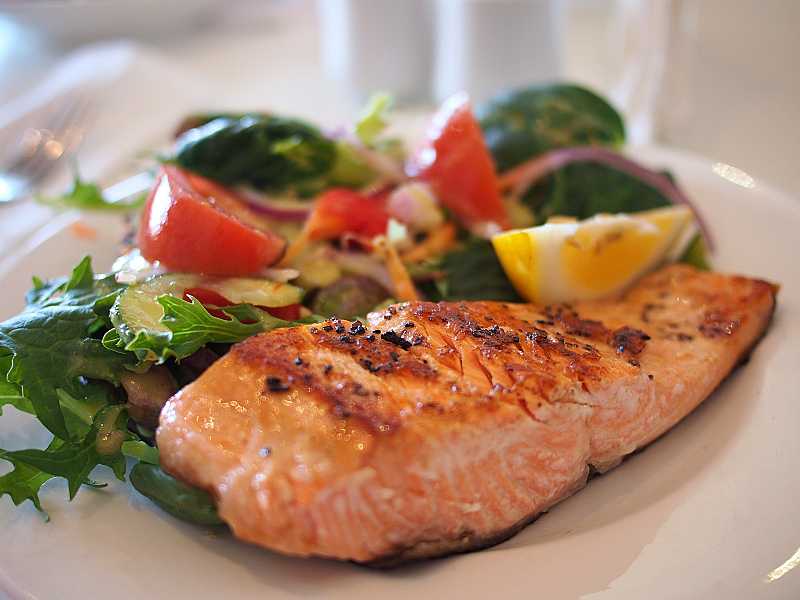 Chop House on the Bricks
If you're looking for an upscale ambience with farm-to-table dishes, we have the perfect restaurant for you: Chop House on the Bricks in historic downtown Thomasville. Owned by Chef Matt Hagel and his wife, Kimberly, Chop House on the Bricks is a great spot for a signature cocktail and a perfectly-cooked steak or fresh seafood. Their menu includes new Southern twists on old favorites like duck, grouper, and filet mignon. We recommend starting with the Lobster Egg Rolls (divine!) or the Chop House Chowder (perfect for a cold night). We also drool over their drink menu – they've got a great selection of wine and beer and mouthwatering, perfectly-named cocktails like Bird Dog (Breckenridge Vodka, Grapefruit Juice, Rosemary Sage Simple Syrup) and Tobacco Road (Don Amado Anejo Mezcal, Cynar, Fino Sherry, Grapefruit Twist).
Chop House on the Bricks is open for lunch or dinner. Reservations are recommended. Give them a call at (229) 236-2467.
123 North Broad Street
Thomasville, Georgia 31792
P: (229) 236-2467
LUNCH
Tuesday – Saturday
11:00a til' 2:30p
DINNER
Tuesday – Saturday
5:00p til'
Website
Facebook: @chophouseonthebricks
Instagram: @chophouseonthebricks
Sweetly, Shealy Bakery Shoppe
What started as a side hustle for an English teacher selling home-milled bread in a cooler in her parents' carport has turned into a thriving bakery business for Sweetly, Shealy owner Shealy Dixon. There are two locations: the original in Camilla (less than 10 miles from Rio Piedra) and another recently-opened location in downtown Thomasville. Shealy is a 5th generation Camilla business owner (her grandfather's hardware store and her dad's furniture and appliance business are steps away from her Camilla location) and is passionate about feeding her customers real, homecooked food made with love.
The cozy bakery is packed full of yumminess. All of the bread is made with home-milled grain, including their delicious Ezekiel bread. They serve yummy boxed lunches (we love their Bacon Jalapeno Pimento Cheese Sandwich!), whole-pan and half-pan casseroles, chicken salad and pimento cheese by the pint, fresh bread, cinnamon rolls, pound cake, cupcakes, and cookies. Try our favorite, the Chocolate Kitchen Sink Cookie – you'll be hooked.
Also, don't miss the Georgia Grown products she carries at both locations. You can find goodies like cheese straws, honey, pecan butter, pecan oil, and wine all with the Georgia Grown stamp of approval. A perfect treat to take home!
19 SOUTH SCOTT STREET
CAMILLA, GA 31730
229-330-0528
127 EAST JACKSON STREET
THOMASVILLE, GA 31792
229-236-PIES
Website
Facebook: @sweetlyshealy
Instagram: @sweetlyshealy
The lightning round…
And, here a few more tidbits on our favorites in Thomasville:
Farmer's Daughter – A great spot for a glass of amazing wine made right in Mitchell County from French-American grapes.
Empire Bagel – Hands down, the best bagels in town.
Sweet Cacao – Homemade chocolate in downtown Thomasville (right down from Sweetly Shealy)
Sweet Grass Dairy – Homemade cheese and craft cocktails (order a cheese board!)
Liam's – Some of the best craft cocktails in town.
Mom & Dad's – Homemade pasta in a real family atmosphere.
AJ Moon Spin Pizza – Homemade pizza made with an old, family pizza dough recipe. Divine.
The Plaza – a one-of-a-kind buffet by day and karaoke bar by night.
Ready for a trip to South Georgia? Contact us to book the quail hunting experience of a lifetime at Rio Piedra Plantation. We can't wait to meet you.