07 June 2019
Meet Chef Dirk: The Man Behind the Menu
Note: We recently sat down to talk to Rio Piedra Plantation's head chef, the one-and-only Dirk Flachsmeier (the best chef east of the Mississipi). Enjoy getting to know him.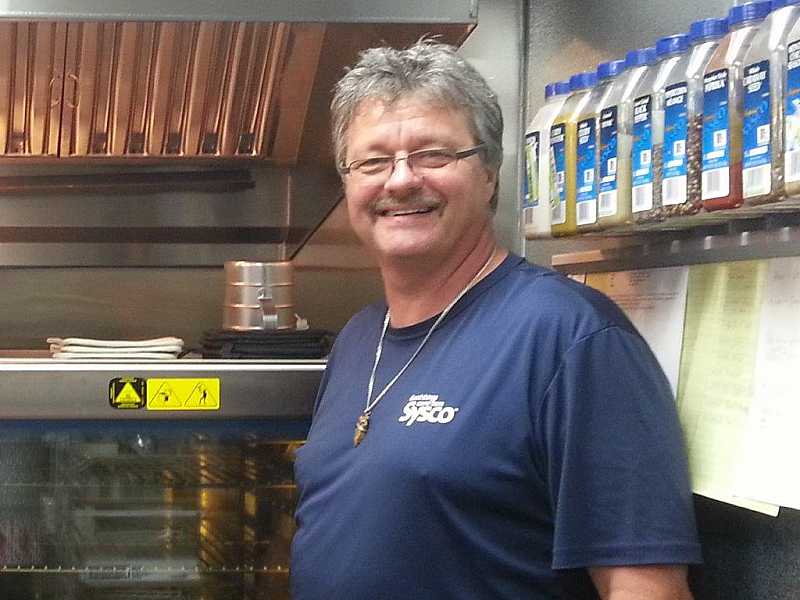 While there are some things you'd expect to find at Rio Piedra Plantation – world-class quail hunting, expert hunting guides, skilled hunting dogs, and well-appointed accommodations – there are some things that are a little…unexpected. Like the five-star dining experience that offers a fusion of traditional Southern fare and classic European dishes featuring French, German, and Italian influences.
Our visitors tell us time and time again that part of what makes Rio Piedra Plantation remarkable is the "relaxed five-star" dining experience, so we thought it was high time to get to know the man behind the apron, the one-and-only Dirk Flachsmeier (otherwise known as "Chef Dirk"). He's got an incredible story, and lucky for us, it's off-season so we were able to catch him for a quick interview.
Chef Dirk works tirelessly for our guests and staff creating unique main dishes to delicate pastries and desserts. He and his assistant, Heather Fenn, make from-scratch menu items for lunch and dinner seven days a week during the quail hunting season. They are constantly coming up with new menu items while always serving up old-time favorites.
You might not know it when you talk to him because he speaks English like a native Georgian, but Chef Dirk grew up in Hamburg, Germany learning to cook from his grandmother and aunt.
"I started to learn how to cook when I was 15," said Chef Dirk. "My grandparents lived with us during the winter while I was growing up, and my grandma always thought I needed to learn to cook because I liked to eat. I grew up watching her and just fell in love with everything about it."
He learned the basics of German homestyle cooking and baking from the women in his family (his aunt lived in Bavaria and was an incredible pastry chef in her own right) and went on to a four-year culinary apprenticeship before becoming a certified cook in Germany. From there, he enrolled in the German Navy as a chef.
"We were in charge of the officer's lounge," he said. "Our job was to make sure the officers were fed and happy. I learned a ton on that job – I loved it."
By 1985, Chef Dirk had finished serving his time in the Navy and had worked for a large restaurant in Germany. He was young – only 22 years old – and wanted a lifestyle change. So, he set his eyes (and fork) on America. His aunt and uncle lived in Perry, Florida, a small town Southeast of Tallahassee, so he packed his bags and never looked back (side note: it only took him a year to learn English – with a Southern accent, of course).
He quickly found work at the Tallahassee Governors Club, whose kitchen was, at that time, run by a French chef. With all of those years of watching his family whip up European cuisine, Chef Dirk transitioned easily into the job.
"I really developed an authentic style of cooking at the Governors Club," says Chef Dirk. "Back then, we were one of the only places in town doing an 'Intercontinental' cuisine – French, Italian, German, American. It came naturally to me since I had been influenced by so many different types of people and cultures growing up. I was also lucky to have a great mentor as a boss."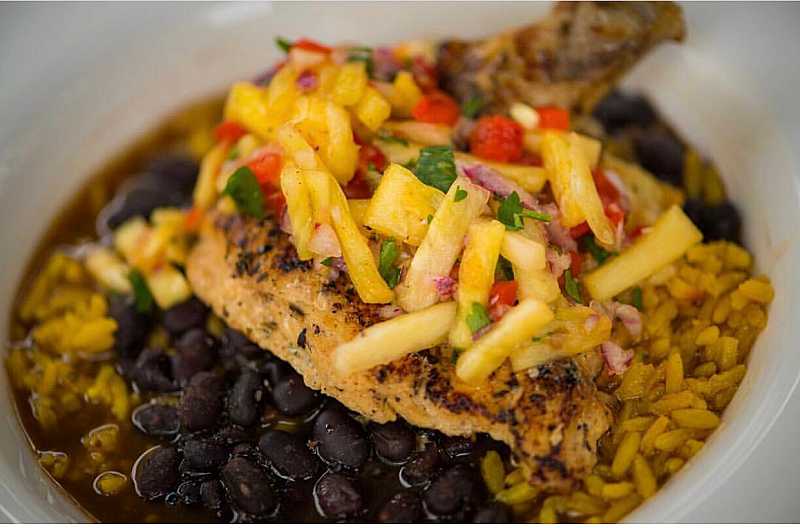 Fast forward a few years to 2000. After opening a bar and restaurant in Tallahassee, working at a plantation in Camilla and a country club back in Tallahasse, Chef Dirk got a call from Bill Atchison, Rio Piedra's founder. He and his wife, Annie, were looking for a chef for the plantation – someone who could take Southern cooking to next level and fit in like family.
"I was a cook in the winter and a farmhand in the summer – I had fallen in love with hunting and the outdoor lifestyle by that point," says Chef Dirk. "When I got the offer to come to Rio Piedra, I was ready. I had years of culinary training behind me and had been in the South long enough that it was in my blood and a part of my culinary style."
Of course, Chef Dirk fit seamlessly into the Rio Piedra family, and it wasn't long before repeat guests were requesting some of his specialties - Lamb Shank Provençale, Quail Marsala and Grouper Imperial, and of course quail of any kind.
"Personally speaking, I think fried quail is the best way to prepare it," says Chef Dirk. "But I've got lots of customers asking for it a number of ways. Quail is always popular. That, or a good steak."
And, while it may seem difficult to please so many different people – Rio Piedra Plantation hosts guests from around the world – it's no big deal to Chef Dirk.
"I try to do a new quail dish every year but also stick to some of the tried-and-true favorites," says Chef Dirk, who described the familiar feel of the plantation as going to Thanksgiving dinner with your family. "If the plates come back to the kitchen clean, we've been successful."
Like most of Rio Piedra's guests, Chef Dirk knows there's something special about Rio Piedra Plantation.
"So many people come back to Rio Piedra year after year because it just feels like family," he said. "It's like tradition."
Speaking of family, Chef Dirk is married to Lisa, who is also in the food industry. They just celebrated the birth of their first grandchild this spring. When he's not in the kitchen, you might catch him at his lake house or riding his motorcycle. He has plans to visit family in Germany this summer and come back inspired.
"There are so many places to go in this world, but if you keep going back to the same place, there's something to be said for that," he said. "Rio Piedra Plantation is that place for me."